So Far Ahead.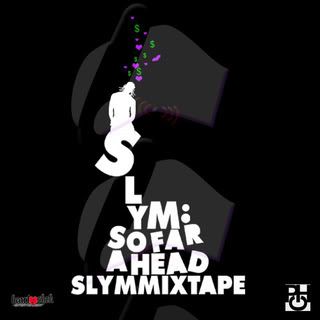 HeartShok Ent. and PHC clothing proudly present to you affiliate, "Slym" - So Far Ahead - Slymmixtape
Coming soon toward the end of September, this mixtape will be a monumental milestone in hip-hop history
Hailing out of Many,Louisiana, at the young age of 20,Slym is known for his unforgettable and unprecedented, rapping AND singing abilities.
Some may think this is very rare, if not impossible, but believe me - I've had the pleasure of hearing some pre-edited songs and have been amazed!
Upon meeting Slym, Heartshok Ent. President Dayne Dash can be quoted as saying " You know, I get plenty of rappers and singers that come up to me and tell me they do their thing, tell me they're nice , they're sick with the bars, etc. and I usually am just like, "Ok, Alright, ok, alright" like the new 50 cent song (lol) . It basically goes in one ear and out the other, but with Slym (www.myspace.com/slymusik and www.twitter.com/only1slym ) and his best friend StarWalker (more from StarWalker coming soon www.twitter.com/starwalker21 ) I gave them both a listen and was like, damn brova- these lil dudes got some talent! It's like they do everything by themselves too, true artists - from engineering to producing to writing to recording, it's a one stop-shop with these brovas!! "
Of course there are stark similarities between this cover, and Drake's critically acclaimed "So Far Gone" mixtape, and we did this for a reason.
Slym has been setting his bar high for years, and consistently has not only met his goals, but achieved more than he set out to do.
Drake's mixtape served as a small but meaningful inspirational tool and his respect and appreciation is shown through this cover. Please note, Slym
Is telling the public that he is "So Far Ahead" not "So Far Gone" which can be explained by the fact that he is So Far Ahead of his time, the competition, his peers, you peers and this generation. You be the judge of your future……….
Slym - "I'm just a lil dude with a big heart!!"